Learning and Families is proud to offer three theatre-based opportunities:
A Fall Drama
A Fall Theatre and Musicality Workshop
A Spring Musical
Students interested in drama, dance, music, and art will find opportunities in the LAF Theatre Troupe. Every year the Troupe casts, directs, and choreographs two full productions: a dramatic play in the fall, and a musical in the spring. This year, the Troupe is adding a semester-long workshop to teach musicality — an important skill for anyone interested in musicals.
The LAF Theatre Troupe was founded by homeschooler Sam Stahlmann at the start of his freshman year of high school. Sam recognized a need in the homeschool community for a theatre option and approached the LAF Board of Directors with a proposal for a Theatre Troupe.
The Troupe began that year with just eight students, who performed one production in the spring to an audience of more than 125! It was a hit, and the following semester, the Troupe tripled in size.
Every aspect of the Troupe is student-run, from play selection to direction, sound and Iighting design, costumes, makeup, sets, choreography, fundraising and more.
The Troupe has a small leadership team that includes the director, assistant director, choreographer, and technical director.
Non Performance Opportunities
What about those who want to work backstage? You're in luck! Every year, we look for new people to help with set design/construction, sound & lighting, stage crew, and more! If you would like to join as a tech crew member, you can do so without officially joining the troupe and paying the fees. Email
Sam Stahlmann
for more information.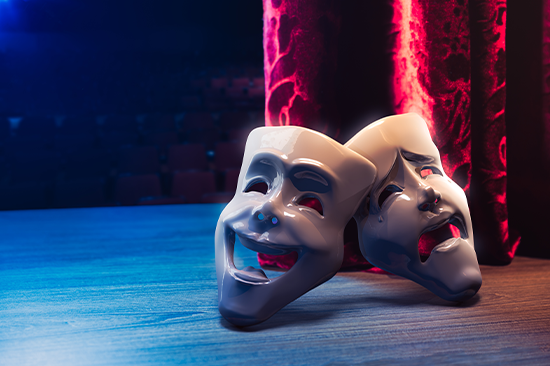 FALL DRAMA
Fee: $100
Thursdays, 1:00 – 2:50
Youth Room
Description:
In the fall of the 2021-2022 school year, we will be performing the winning play from the 2021 young playwrights contest. This is a dramatic play, meaning there is no music. In this semester, we will focus on stage presence and bringing characters to life!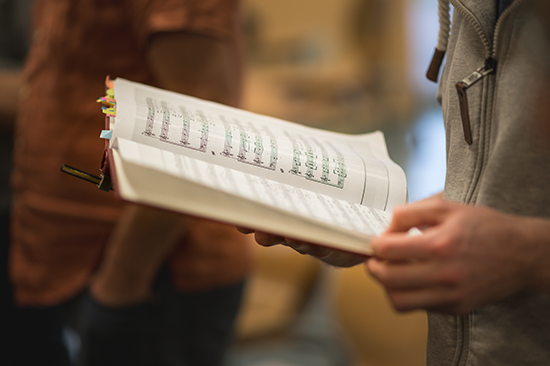 Theatre & Musicality Workshop
Fee: $50
Tuesdays, 1:00 – 2:50
Youth Room
Description:
Are you looking to learn more about music theory and vocal skills? Learning & Families is holding a weekly workshop where you will learn the fundamentals of reading sheet music and sight singing, while also learning how to sing as a choir! At the end of the semester, we will have a concert showcasing the skills you will learn from this class!
Required materials:
•3 ring binder 
•Printed and hole-punched curriculum to add to binder (link will be provided)
•Folder for music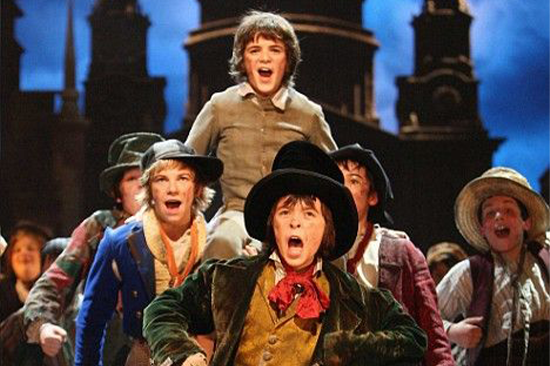 SPRING MUSICAL 
Fee: $150
Tuesdays & Thursdays, 1:00 – 2:50
Youth Room
Description:
In the spring semester, we will be putting on a production of the Broadway musical Oliver!, based on the Charles Dickens novel, Oliver Twist. In this semester, we will focus on dance and vocal skills, as well as acting and stage presence.
Meet The Founder, Producer, & Director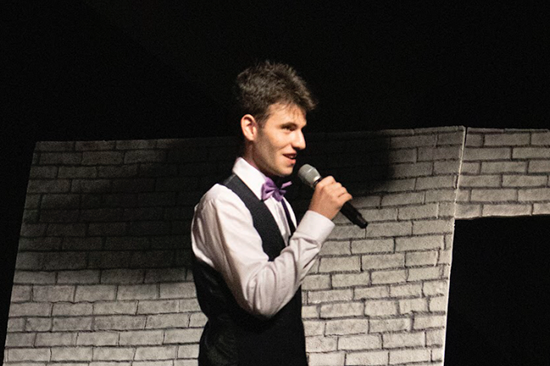 Sam Stahlmann 
LAF High School Junior
Description:
Sam has been a member of Learning and Families for 13 years. He is a multi-instrumentalist, playing 10 instruments and sang with the Sarasota Opera House for 9 years. In addition to his time at LAF, Sam has been a member of Gulf Coast Homeschool Fine Arts for five years, performing on five different instruments and singing in their choir. Sam is dual enrolled at the State College of Florida and held a principal role in the 2021 spring production Children of Eden. He is currently employed at the Music Compound where he teaches private vocal and piano lessons, elementary band programs, and does office administration. He is also launching a semi-professional young adult theatre troupe at the Music Compound. Sam is a Star Scout and is working toward completing Eagle Scout rank. He aspires to become an entertainment lawyer with the ultimate goal of producing musicals.