7th - 12th Grade Electives
LAF Middle and Hgh School Co-Op offers a la cart classes to students in 6 – 12 grade. Parents are not required to stay on campus while students are in classes, but all Middle and High School families are required to volunteer on campus during the year. Click here for more information on our Volunteer Requirements.
Green
—
Middle School Classes
Blue 
—
High School Classes
Purple
  — 7th – 12th Grade Electives
Facilitator: Judy Mann
Tuition Fee: $250
Thursdays, 1:00 – 2:50
Room C103
Course Description:
In this class you will learn:
Hand-stitching: the whip stitch, hidden stitch, sewing on buttons, and more

Parts of a sewing machine

How to thread and operate your machine

Sewing techniques: we will practice straight-stitching, zig-zag, and spiral stitching
Basic troubleshooting

How to pin and cut out a pattern
In this class we will sew:
A decorative pillow (by hand)

A one piece apron

A six panel skirt

And more!
Required Materials:
Sewing Machine in good working order.

Sewing machine toolbox

Sewing machine needles #11 #14 #18

Manual for your machine (required) if you don't have one please look it up online and print it out

1-inch. 3 ring binder

12-inch ruler

Pinking Shears (please make sure they work)
*Note — There will be a weekly materials list (included as needed) on the syllabus given out at Orientation, such as how much fabric we need to do a project, thread, zipper, and any embellishments needed. PLEASE MAKE SURE TO HAVE THE SUPPLIES FOR EACH PROJECT AT LEAST 2 WEEKS BEFORE THE CLASS AND WASH AND IRON THE FABRIC PRIOR TO CLASS.

Supply Fee:
$40 per student
Theatre Troupe And Workshop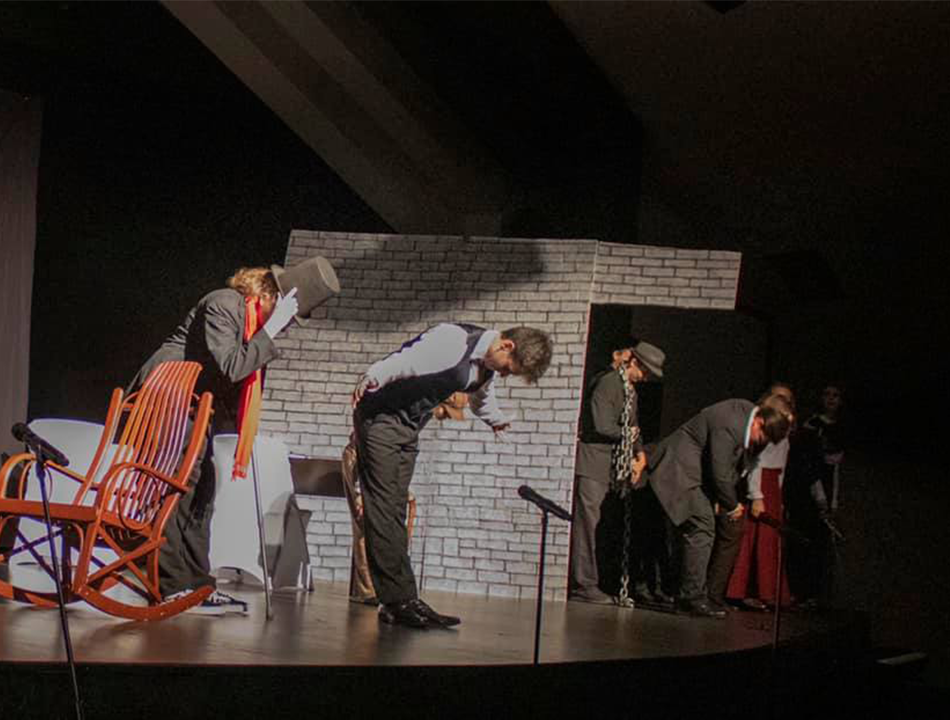 The LAF Co-Op offers three a la cart options from our student-run Theatre Troupe:
A fall drama
A spring musical
A fall theatre and musicality workshop
To learn more about our theatre programs, click on the link.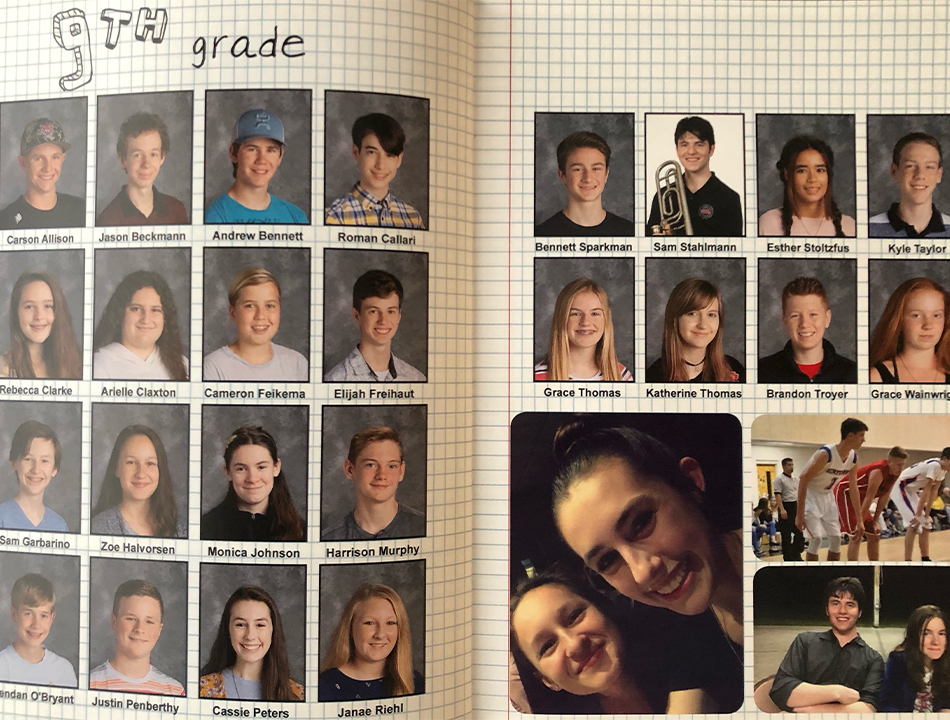 Facilitator: Allison Flagg
Tuition: $120 plus $5 lab fee
Tuesdays, 1:00 – 2:50
Room C103
Course Description:
Students will be creating the yearbook for LAF's 2021-2022 school year; gaining and utilizing skills in
graphic design, layout design, caption writing and photography.
Required Materials:
laptop or tablet with google chrome installed.